.
Location & Contact
Welles-Turner
Memorial Library
2407 Main Street
Glastonbury, CT 06033

GET DIRECTIONS
Main
Lending
Reference
Children
860-652-7719
860-652-7719
860-652-7720
860-652-7718
---
Hours
Mon, Tue, Thu 9am-9pm
Wed 12pm-9pm
Fri 9am-6pm | Sat 9am-5pm
Sun 1pm-5pm
(Closed Sun, mid-May – Labor Day)
What's Happening
The Latest
Calling All Glastonbury Poets!
Applications are now being accepted for Glastonbury's first Poet Laureate. Poet Laureate serves as an advocate for poetry and promotes the appreciation of and participation in poetry and literary arts activities among Glastonbury's residents. For more information, including eligibility and the application process,
click here.
Space Planning Study
The Welles-Turner Library is undergoing a space planning study to determine how to best utilize existing space to provide 21st Century library programs and services. The Town of Glastonbury has hired TLBArchitecture of Chester, CT to guide us through the process.

Part of this process includes seeking input from our users. One of the methods we are using is Mindmixer, a social media program designed to help municipalities engage citizens in the planning process. It is also a way for library staff to communicate with the public on the status of the project. Staff will be posting questions and polls throughout the next month, so visit the web site frequently and weigh in at http://wellesturnerlibrary.mindmixer.com.

You are always welcome to fill out a comment card (across from the Lending Desk) or contact Library Director Barbara Bailey, by email at barbara.bailey@glastonbury-ct.gov or by phone at 860-652-7717, with your suggestions.

The Space Planning Study has been made possible by a gift of $50,000 from the Welles-Turner Memorial Library Second Century Fund to the Town of Glastonbury.
3D Printing at WTML
The library's new 3D printer, a MakerBot Replicator Fifth Generation, will soon become available for library patron use.
It can print items up to 10"x8"x6". It works similar to a hot glue gun - it is fed plastic filament that it melts at three times the heat of boiling water. The printer then places miniscule plastic drops where the design tells it to and then builds up the drops to create a 3D object. For further information, please contact Library Director Barbara Bailey by phone at 860-652-7717 or by email at barbara.bailey@glastonbury-ct.gov. Thank you to the Friends of Welles-Turner Memorial Library for purchasing this printer for public use.
Upcoming Events
At a glance ...

Isabella Waters Music Series ~ Mike MacNintch
Who: All ages
When: Sunday, April 19, 2015
Time: 2pm
Place: Library's Friends Room
Old Saybrook resident Mike MacNintch will be presenting a program of Scottish music featuring the Highland pipes, Lowland pipes and smallpipes on Sunday, April 19th at 2 pm in the Friends Room of the library. The program is free and open to the public.
The music series is presented by the Friends of the Welles-Turner Library in memory of Isabella Waters, who was a generous supporter of the library.

Lunch 'n' Learn ~ "Keeping Up With Your Grandkids!"
Who: Adults
When: Tuesday, April 21, 2015
Time: 12noon-1pm
Place: Riverfront Community Center Dining Room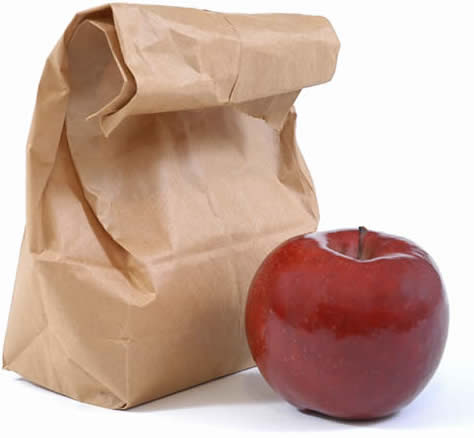 Want to understand your family members when they talk tech? Brainstorm with Nicole Cignoli, Reference Librarian, Welles-Turner Memorial Library, to design two workshops focusing on important topics/programs – by popular demand. For instance, how to use MS Word, MS Publisher, or set up a Facebook account and more. Learn about a free learning website that will amaze you. Bring your lunch, and drop in!
The Riverfront Community Center is located at 300 Welles Street, Glastonbury, CT. For more information, contact the library's Reference Desk at 860-652-7720 or Human Services at 860-652-7638. This event is co-sponsored by the Welles-Turner Memorial Library and the Town of Glastonbury Human Services Department.


Welcome to the Wonderful World of Reverse Mortgages
... a Money Smart Week Event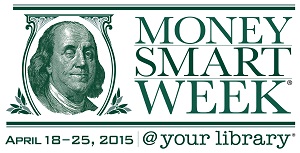 Who: Adults
When: Thursday, April 23, 2015
Time: 1pm
Place: Friends Room
"What is a Reverse Mortgage?"
"Am I Eligible?"
These questions and more will be answered at a timely and informative program. Michael Buchas, from the State Department of Banking, will answer your questions regarding reverse mortgages. He will also discuss the difference between reverse mortgages and home equity loans, and such issues including the loan limit and the distribution of money from a reverse mortgage. If you are considering one or just want to get the facts, please join us. Registration required online or at the Reference Desk at 860-652-7720.

How to Open an Etsy Shop
Who: Adults
When: Thursday, April 23, 2015
Time: 6:30-8:30pm
Place: Friends Room
Kristen Romans, a Lebanon resident and successful Etsy seller for the past five years with her jewelry business, Silver Ranch, presents a comprehensive overview on how to set up your own Etsy shop to start your online business. Registration required online or at the Reference Desk at 860-652-7720.
For more events, see the CALENDAR.
Subscribe to our E-Newsletter

Images on this page subject to copyright; used with permission.